Hello,
I'll link here the original post from another user:
It would be nice to have more control over the overlapping time.
As per Jovana's reply, it's not possible to prevent it.
Is it possible, however, to have alerts when you create entries for the same time?
Or, eventually, is it possible to prevent the hour in excess from being counted in the total hours' field?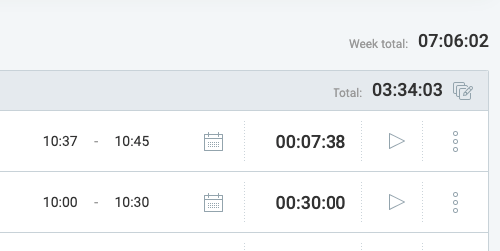 Thanks in advance.
Gabb