Submission workflow for users
ETA: Q2
Users can submit their time in either via Time Tracker or Timesheet.
In Time Tracker, they select which weeks they wish to submit. In Timesheet, users simply click Submit button at the bottom, which submits all entries for that week.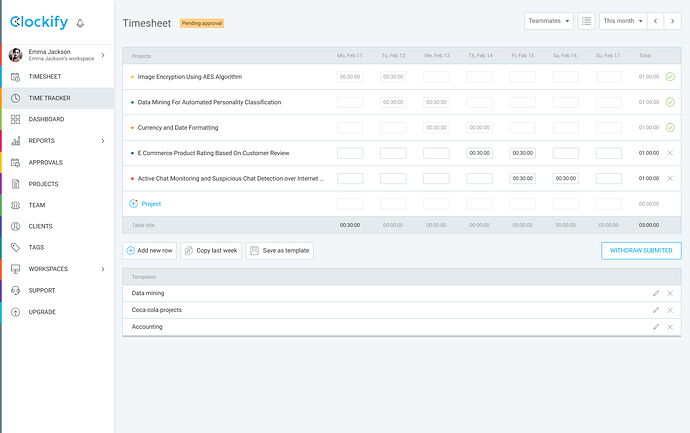 In case of a mistake, users can withdraw submission. Once entries are approved, they become locked and users can no longer edit them.
Approval workflow for managers
Admins can approve and reject all entries via a new Approvals page. You can also filter reports by approval status (approved, unapproved).
No one can edit approved entries, not even admins. In order to edit an approved entry, admin first has to withdraw the approval.