Clockify doesn't have invoicing features per se, but you can still mark your time as invoiced/paid using the tag feature and keep track of the hours you already billed for.
To do this simply create a tag and name it "Invoiced" and add this tag to all invoiced time entries.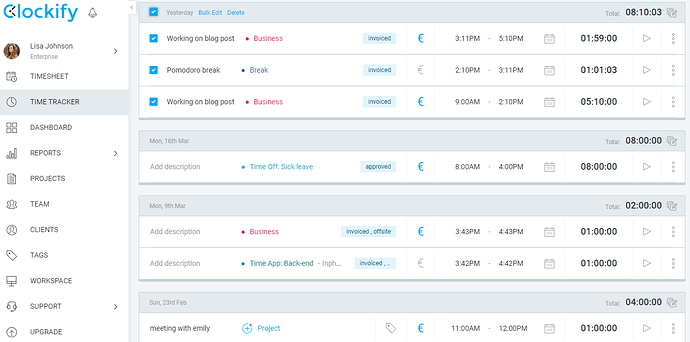 You can use the bulk edit feature on the Time Tracker page to add this tag to multiple entries at once.
Or if you're using the Premium or Enterprise plan, simply go to the Detailed report and use the bulk edit feature there to add this tag to time entries of other users as well.
Then you can group/filter your report by tag and export it, so you'll also be able to see the "Invoiced" time entries in your report or exclude these entries for your next invoice.