Hi Clockify team, I have join this app since 2020, but I have never use it since I still use previous time tracking app. However, recently I want to try to use your app for my work and perhaps I could switched from the previous one to your app.
I have feedback that you would probably consider. Is it possible if you could put the Name Of The Clients or The Project as a Subtitle below the Title report, so that the area of Description would not be so full and look crowded, instead it would be looking sleek with compact detail of Work To Do, Tasks and Tags only.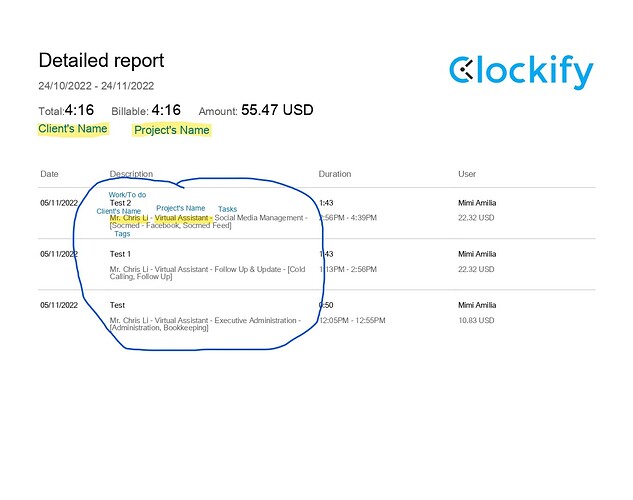 If you could consider that and change them, that would be so wonderful. Thank you.
Rgds,
Vai