In such project (where time estimates reset each month), when I create several tasks but set "time estimate per month" to only one of them, "Status" of the project still includes time tracked in the other tasks that have no estimate set. See the figure below.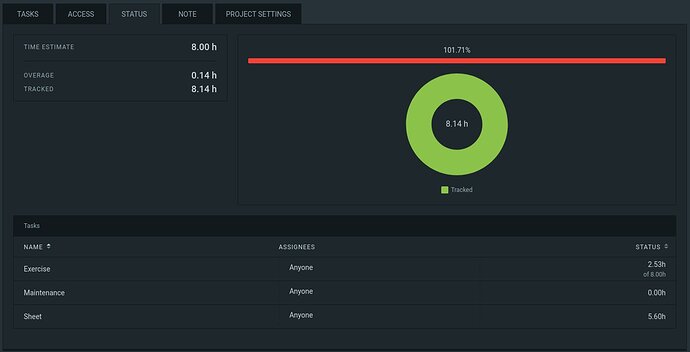 Here, only the task "Exercise" has an estimation set, but the time from "Sheet" is included too and it claims that the project is already at 100% of the estimation, while I would expect to be only around 30%, according to the "Exercise" task.
Am I missing something?
Thanks for the clarification.