It's possible to change default project in Manual tab?
Thanks for reaching out to us @Mariusz_Skala!
Jira-Clockify integration automatically picks up the project from the one you're working on in Jira.
However, in Manual mode, you are able to choose another project by clicking on Project picker and selecting another project from Clockify. You can choose among the projects that you're assigned to or have access in your Clockify.
Here's a reference for this and let me know if you have any additional questions.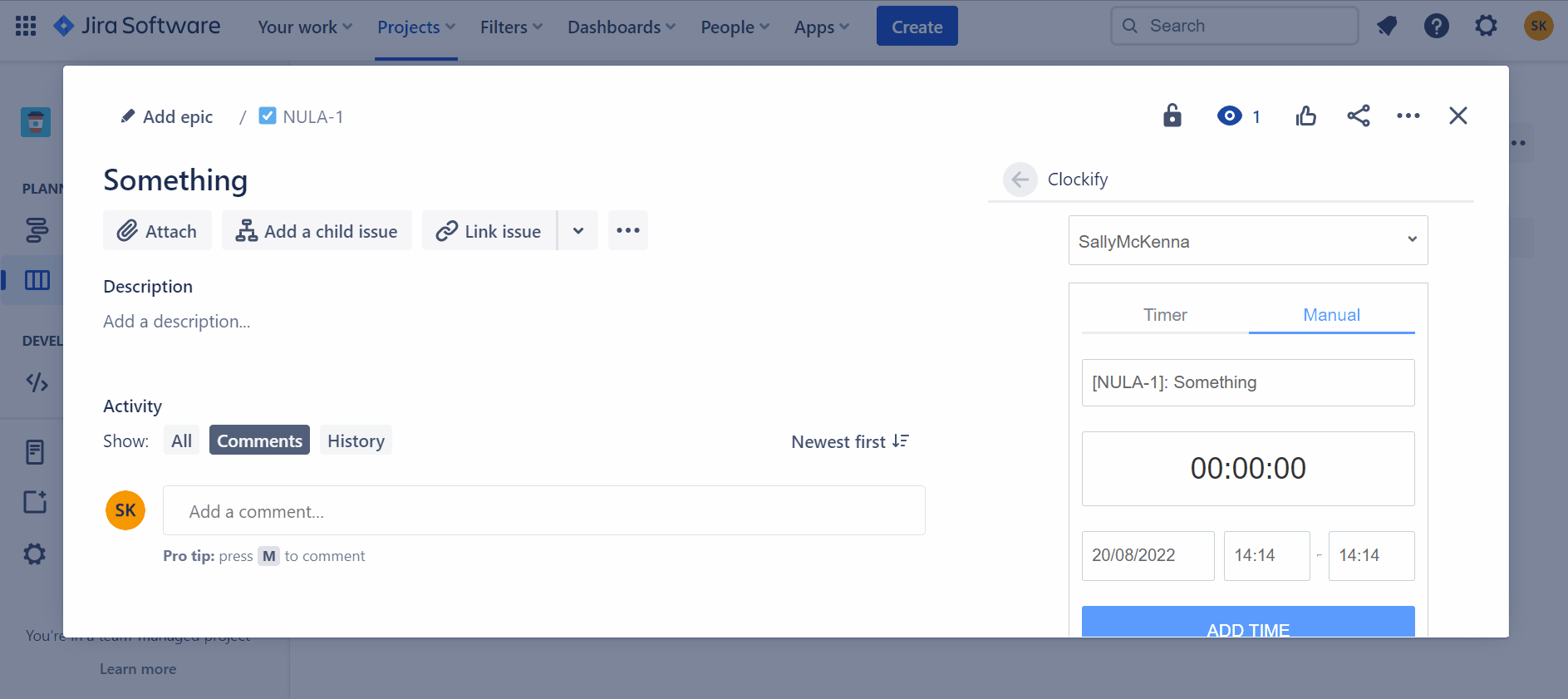 Cheers!