"I forgot to start the timer" is the number one complaint we hear. "I forgot to stop the timer" is number two.
To help you be more accurate, we've developed some new features. (Available in the Chrome extension and Mac desktop app)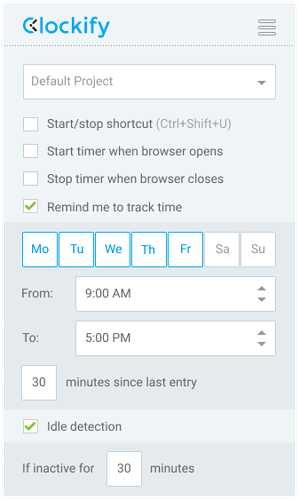 Started working?
Enable automatic start
Timer can automatically start ticking when you open your browser.
Taking a break?
Enable idle detection
When you come back, Clockify will let you remove idle time from the timer. Or, it can stop the timer for you when screen is locked/computer goes to sleep.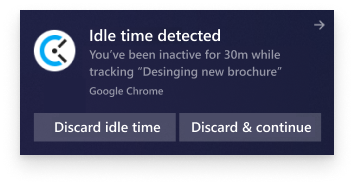 Working without a timer?
Enable reminders
Clockify will send you a notification, reminding you to start the timer.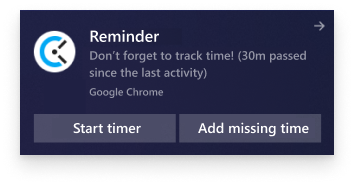 Finished working?
Enable automatic stop
Timer can automatically stop when you close the browser or turn off the computer.
Don't want to bother with the timer?
Enable auto tracker
Clockify will record what apps you use and for how long, so you can manually create time entries from the records.