Hello,
I'm using the Clockify Chrome Extension, and I set the option "Stop timer when browser closes" on.
Now when I close any window of Chrome, the time stop


What I expected is to stop the timer only when I close the last Chrome window.
Do you know if it's a normal behavior or a bug ?
Here some extension informations :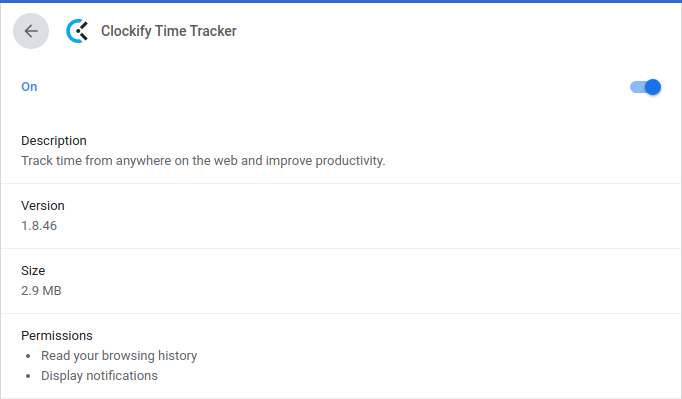 Thanks,
Benjamin