Hi I'm a beginner developer and I'm trying to get data for a specific client and for a specific period, but it's still not returning the correct data. Can anyone help me where I am doing a misstake please?
https://api.clockify.me/api/v1/workspaces/64070086c4078271a57e7907/projects/?clients=64074550e9c026618ebdeaeb&dateRangeStart=2023-07-01T00:00:00.000Z&dateRangeEnd=2023-07-30T22:00:00.000Z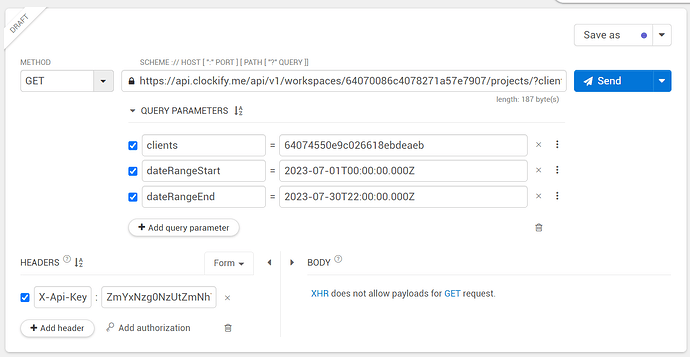 The issue is it's giving me data from the beginning of time and not for choosed period.
Thanks for your help.
Radek