Enable auto-tracker and let Clockify track your computer activity so you can create time entries based on time spend in apps.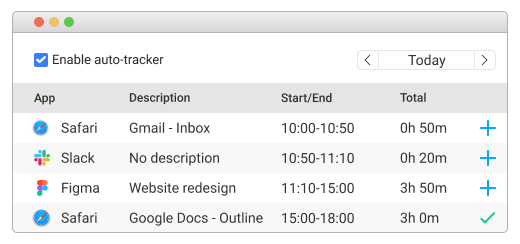 How it works:
The app tracks when each app is active and for how long
You can create time entries in Clockify from those logged
Logs are available only on your own computer (unless you create entries from them)
This feature is currently in active development and open for feedback.
Let us know about your workflow and needs so we can improve it further!