We've developed a brand new Android app! The app is currently in open Beta so feel free to share feedback.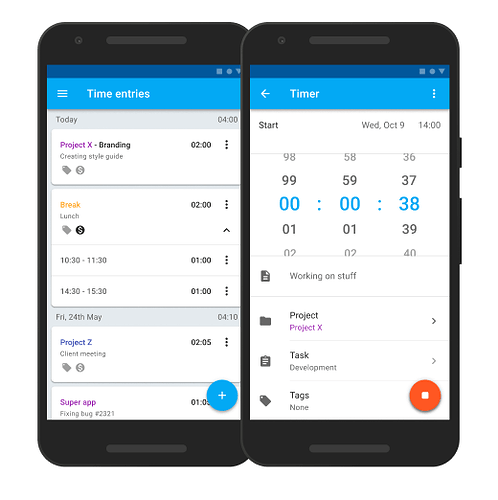 do you recommend using this new app(tracker) or the legacy app?
We definitely recommend using the new app. It's more stable, has all the features as the legacy one (plus more), and we're activiely working on it and constantly introduce new features and fixes.
The legacy app is no longer supported and it won't receive any updates in the future. Also, we'll remove the legacy app frome the Play store soon (people who have it installed will be able to continue using it until they're ready to switch to the new one).
Note: Currently, the new app doesn't work offline. We'll add offline mode soon. In the meantime, if you don't have constant access to the net, we recommend using the legacy app until we add the offline support in the new app.
Are these the default module/features available in android app (Clockify: Time Tracking)? Does a regular have the capability to create projects on their mobile phones? Why is the Reports feature not available?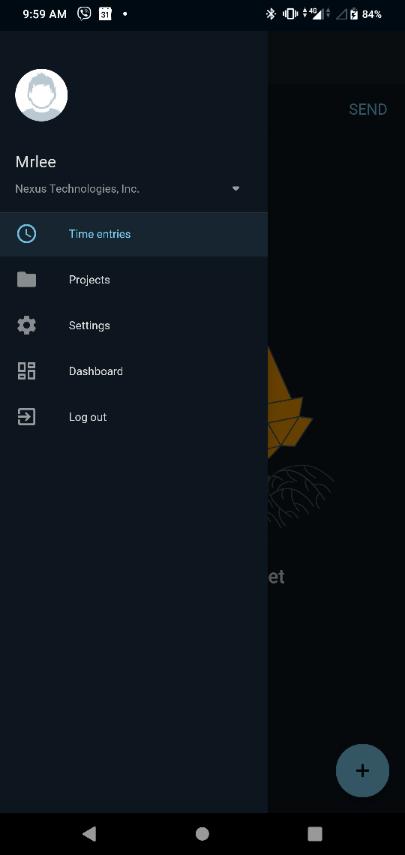 Our mobile/desktop apps are primarily focused on time tracking while project and team management is reserved for the web app. It is possible to create projects from the mobile app and regular users can do this (if you have gave them such permission in the workspace setting on the web).
We haven't added any kind of reporting to Android app yet, but we have in mind adding it in the future.